Kushikatsu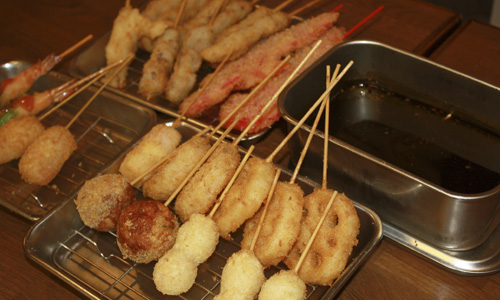 Osaka, Soul foods "Kushikatsu" of Shin-sekai
"Kushikatsu" which I spitted meat or vegetables and attached batter and lifted up in oil. Kushikatsu shop of approximately 20 links the eaves in Shin-sekai.
Because we prepare the strange material (ingredient materials) by each store and devote ourselves to interior decoration of store, what perform in various restaurant, and do comparing the tastes is interesting.
Special feature Kushikatsu
Let's learn before eating. How to eat Kushikatsu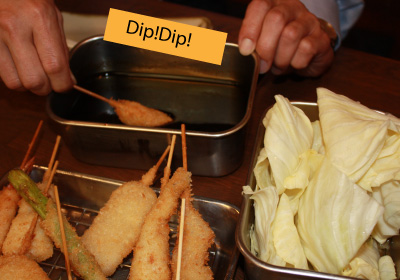 STEP1
We let we soak Kushikatsu into pool of sauce before eating, and a good sauce soak.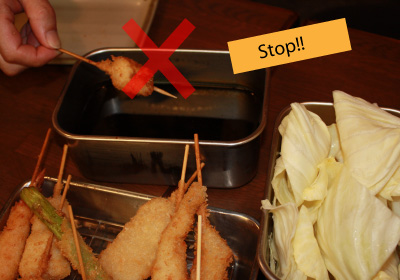 STEP2
You must never soak Kushikatsu which you bit in sauce once!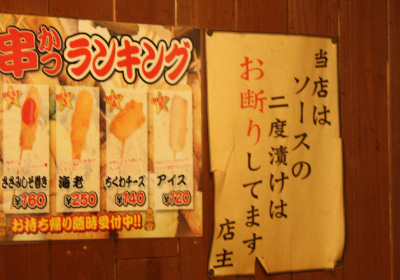 It is poster forbidding attaching two times of sauce.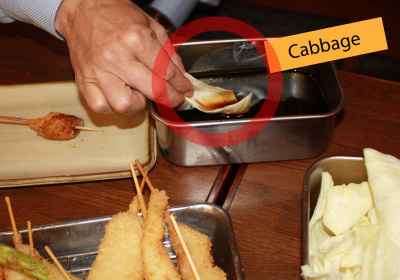 STEP3
If you didn't get enough sauce at the first time, don't re-dip it. Instead of using spoon , use a piece of cabbage scoop sauce and put it on your plate.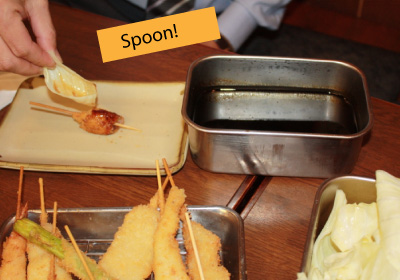 Let's use the cabbage like a spoon!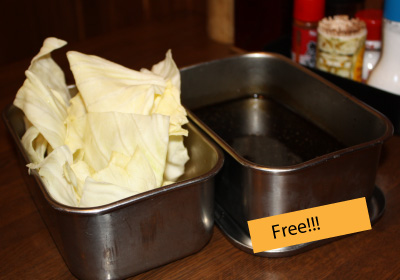 STEP4
Cabbage is free to do another helping. Let's eat steadily.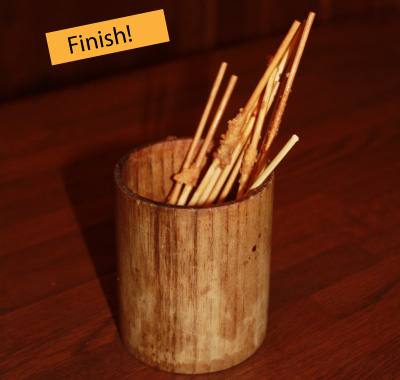 STEP5
Let's abandon Skewer which we have finished eating to Skewer case.
Osaka people fried up anything as a Kushikatsu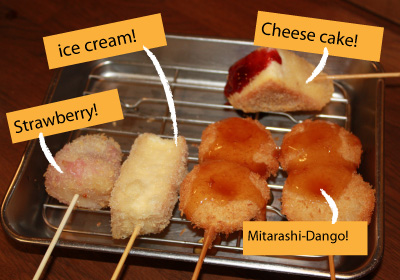 Normal Kushikatsu fries meat and vegetables as ingredient materials, but discovers mysterious means materials in menu! ! Is it ice cream, banana, cream puff, strawberry, cheesecake sequentially from the left? ! Do you fry to dessert? !We ordered these Kushikatsu to be worried about very much at once.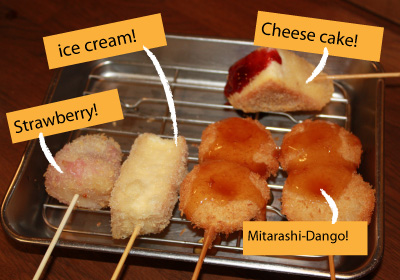 It is unexpectedly delicious even if we lift anything up! Please order everybody last.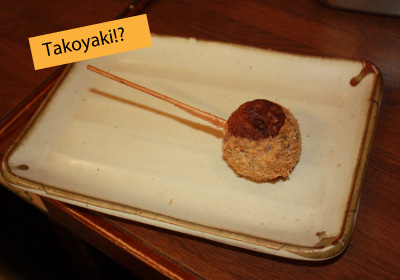 Takoyaki of specialty of Osaka has become Kushikatsu, too!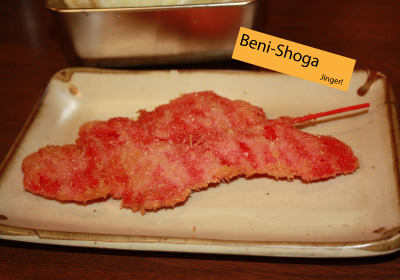 As for the Kushikatsu of red pickled ginger that sourness is habit-forming!
As for everybody of Shin-sekai
Kushikatsu culture
Please experience!