Let's go Café

Let's go Café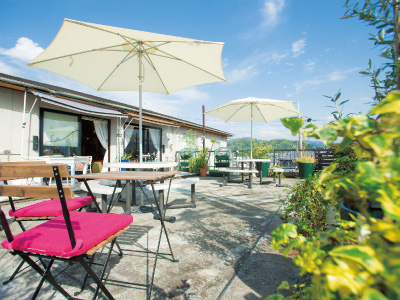 The impressive rooftop terrace, like a penthouse
LION GARDEN
The owner said: [The café is based on the images of penthouses in New York.] The rooftop terrace that is full of green and the interior that comprises East and West is our best feature. Not only tasty Café, lunch and dinner, we also prepare many incredible live events. Point: customers can make a reservation even only a few people!

Koya Line From Chiyoda Station, 6 minutes on foot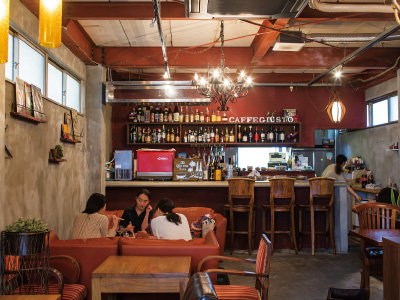 Nostalgic & Stylish Take a break and relax
Caffe Giusto
We provide many colorful menus. As like a restaurant or a bar, at here won't feel any unease even though you are alone. Renovated from a 50 years old building, the concreat wall with red steel frame beams, and the vintage furniture and lighting, here is like a scene in the foreign movie.

Nankai Line From Izumisano Station 3 minutes on foot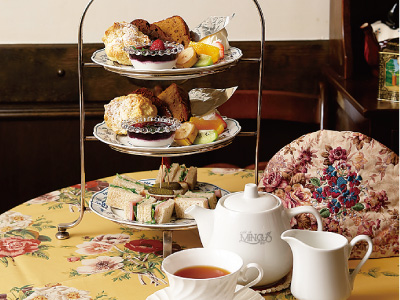 Elegant teatime with British stylish furniture
Café de Mingus
An old café furnished with antique ornamention and tableware in British country style, opened at the same time when Namba City opened. With a cup of black tea or flavor tea, at here you can enjoy the scones just baked in the café, the popular berry cakes and many handmade sweets!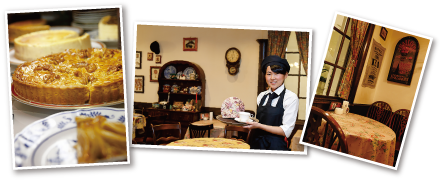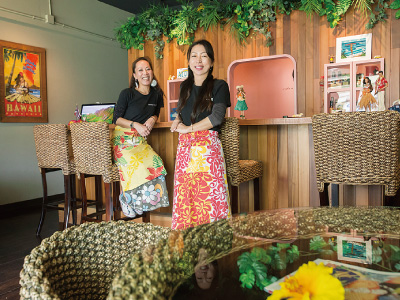 Satisfied with tropical sweets in Hawaiian café!
cafe Holoholo
A pair of sisters who love Hawaii and the hula dance fervently opened this café. The sisters went to Hawaii directly to taste and study tropical sweets. Started from açaí bowl, we also provide loco moco, spam rice balls and many Hawaiian food. Besides, you can buy clothes for hula dance and attend the Hawaii quilts classroom here.

Koya Line From Hatsushiba Station 7 minutes on foot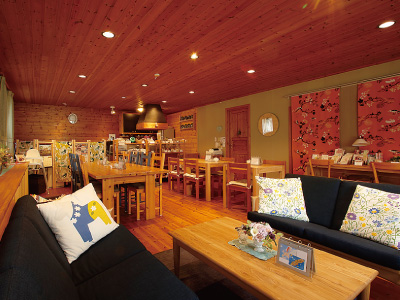 In the Swedish log house and have a Fika!
Fika Jansson
Based on the idea of [introduce the happy daily life in Sweden], a Swedish missionary, Jansson and his close friend started this café. With sweets that popular in Sweden and a cup of black tea, let's enjoy Fika time here. [Fika](=a concept in Swedish culture with the basic meaning [to have coffee])

Takashinohama Line From Kyarabashi Station 7 minutes on foot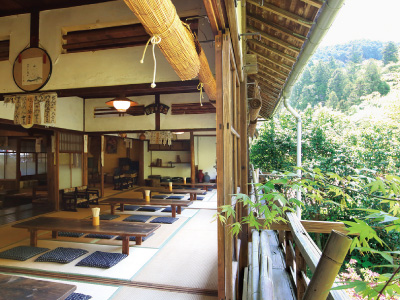 Appreciate incredible natural work of the four seasons
Ashura cave
A café in front of Kanshin-ji Temple, was built in 193. A wide room floored with tatami mats shows Japanese traditional style. Inside the café cannot help fix eyes on the large window facing to the ravines and streams. In summer, we open the window for customers to enjoy natural music of the streams and refreshing wind and take a look at the scenary of Kawachinagano at the same time.

Koya Line Take Nankai bus from Kawachinagano Station to the [Kanshin-ji Temple] stop.