Special Experience Try and Make/Let's Go and Inspect!

Special Experience Try and Make!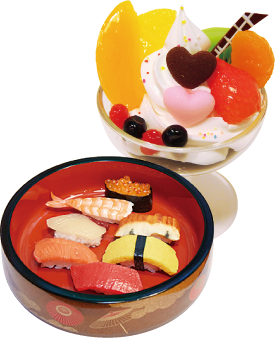 The challenge to make brilliant food samples as a skilled craftsman
Design pocket
A shop sells about 1500 kinds of handmade straps, magnets and some sundries featuring food samples. An experience event of making food samples of sweets or sushi is held in the shop now. The most popular food sample making experience is to use look-alike rice to make a rice ball and set in the lunch box.

From Namba Station 2 minutes on foot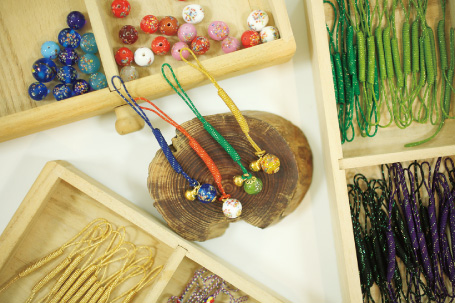 Touching the skills of traditional craft that Quanzhou boasts
Sangetsu Factory
[Izumi tonbo-dama] is a glass bead looked like a colorful paper balloon. Also [Izumi tonbo-dama] is the most ancient tonbo-dama in Japan. In the shop of Ms. Matsuda, the only one traditional craftsman, customers can choose from 30 colors to make an original strap by themselves.

Kouya Line 5F at Takashimaya Department adjoints Sakaihigashi Station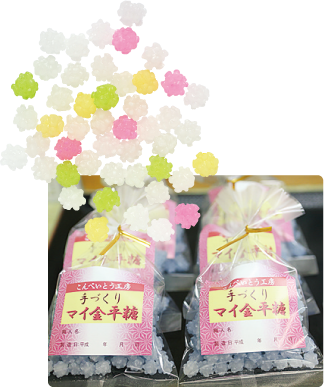 A fun study trip to the history of confetti and how to make confetti
Confetti Sakai Museum
The museum is built by an old confetti store, showing the history and culture of confetti. At the [confetti workshop] area, participants can choose from 5 kinds of food colourings and 8 kinds of flavors to make confetti by themselves. Also, must try the bitterest coffee flavor, wine flavor or anything special!

Nankai Line From Shichidou Station 10 minutes on foot

Let's Go and Inspect!
An investigative tour at the Newspaper Factory
The Asahi Shimbun Sakai Factory
Morning and evening newspaper included, more than 600,000 pieces of newspaper is printed at the Sakai Factory. Now the manufacturing procedure is public exhibiting! First hour, watch the VTR of journalists at abrupt events in real time, printing process, distribution process and so on. After watching the VTR, have an investigative tour of packing, delivering and also the rotary press that can print out 180,000 pieces of newspaper in an hour. Participants can receive a commemorative newspaper as a present!

Semboku Line Take Nankai bus from Fukai Station to [The pore south] stop and walk 5 minutes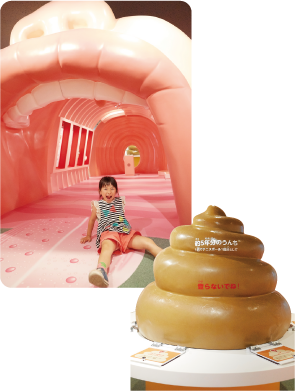 An intellectual experience of Eat
co. op lab taberu*taisetsu museum
Under the themes of [safety of eating] and [Knowledge of eating ], Izumi cooperative society organizes the experience museum. From videos and panels, or human body tunnels and huge poop models, play and learn at the same time! Also, don't miss the introduction of food inspections by active inspectors from the biggest Foods Inspection Organization in West Japan.

Semboku Line Take Nankai Bus from Izumichuuou Station to [Front of techno-stage center] stop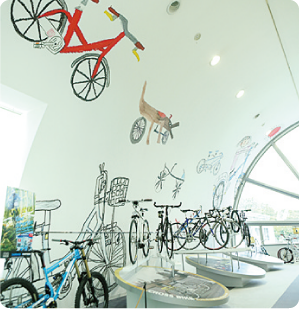 A profound experience of Bicycle
Bicycle Museum Cycle Center
From the most ancient bicycle(the replica) to the bicycles for Olympic, about 300 bicycle is exhibiting here. Read the profound history of bicycles and learn how to make a bicycle from brake, transmission and so on. Also, at the bicycle playground, you can have a test ride of replicas of classic bicycles, only on holidays or the second and forth Sunday!

Kouya Line Take Nankai Bus from Sakaihigashi Station to [Daisencho] stop and walk 3 minutes