Welcome to MISAKI KOEN Amusement Park!
The swimming pool will be closed on 2019.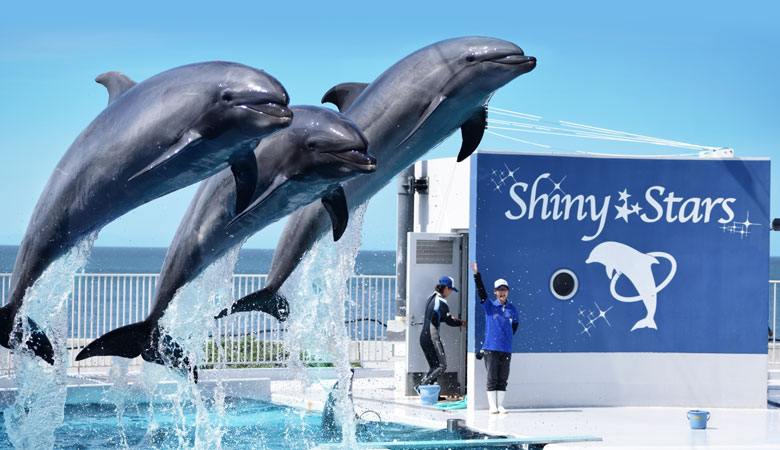 What is MISAKI KOEN Amusement Park?
Consist of zoo, amusement park including dolphin show, both adults and children can spend enjoyable time in it. A perfect location facing Osaka Bay, it takes about 30min from Kansai Airport, about 50min from Namba, about 15min from Wakayamashi by Nankai Electric Railway.
It is popular especially for the dolphin show which is the only one in Osaka and 'Wakuwaku train land' where can experience and learn a lot about train.
From late March to early April, about 1,000 cherry trees bloom in profusion in the park.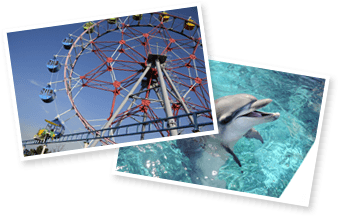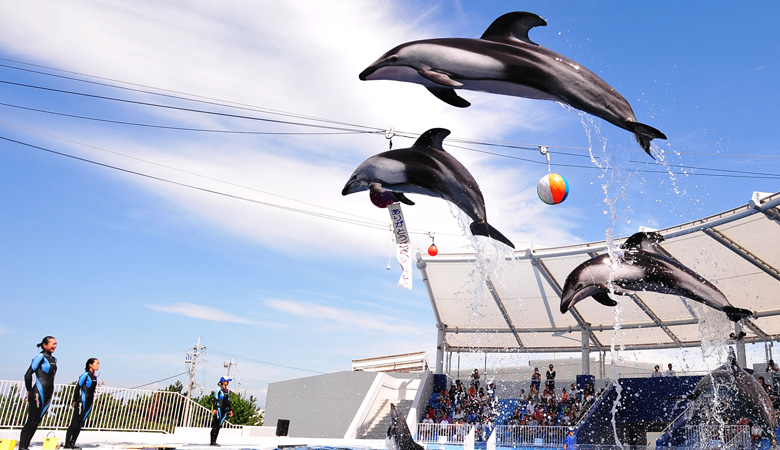 It is a dynamic performance from dolphin with a background of Osaka Bay.
The exciting show by highly skilled trainer and dolphin can be seen closely, receiving a favourable reception.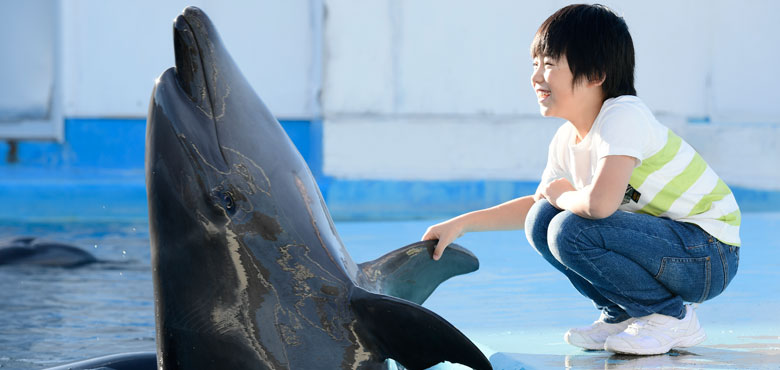 Misaki Koen Amusement Park offers touching the dolphin program throughout the year.
After the explanation of the dolphin's body, you can shake hands, kiss and touch the dolphin.
Zoo

be available just by park admission
About 700 animals of 40 types including giraffe and lion are shown.
The charm is that most of them are shown without fence, so you can observe them closely. The largest 'monkey mountain' in Japan and 'South American forest' where sloth and squirrel monkey native to South American gather are very popular.
Night Zoo

Adult : ¥700 / Child : ¥500

An illumination, and the night zoo is held during the summer season.
Please watch the animal's action in the darkness, while enjoying the cool air of wild nature at Misaki Koen Amusement Park.
Petting ZOO Admission : ¥300(300Mipo)
Feeding : ¥100

You can experience petting with Goats, Capybara and feeding them.
Even little children will have fun with lots of lovely pets here.
400Mipo

Wakuwaku train land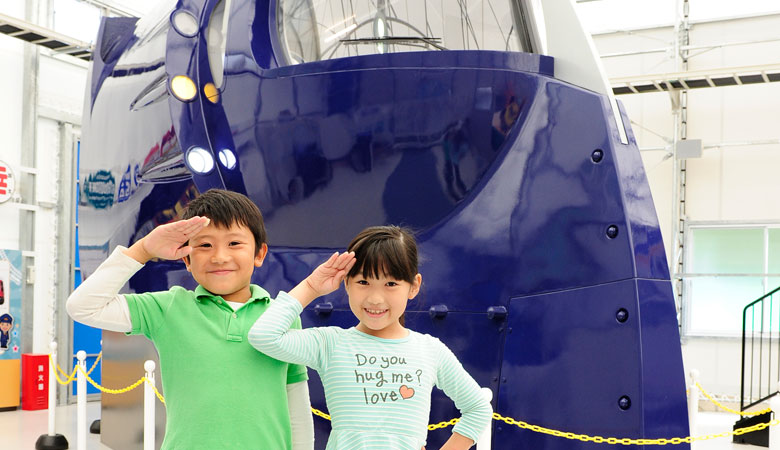 You can enjoy train driver and conductor experience as well as the powerful train exhibition.
Train driving experience with thedriving simulator using real movie will make you feel really operating the train.
each for¥200~

Amusement park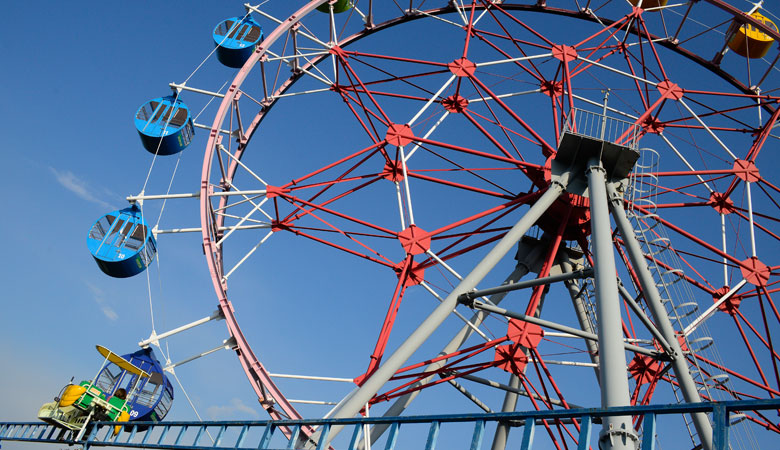 The roller coaster which is the second oldest in Japan is popular for that the Osaka Bay will spread in front of you on the end of course, after rushing through the wood. There are also other amusing attractions like Ferris wheel.
Attraction point

'Mipo'

card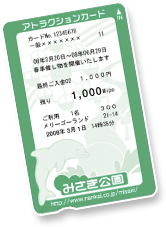 A card can be recharged with attraction point which named 'Mipo' to play attractions.
¥100=100Mipo.
But be attention, it is not available at some attractions, restaurants or shops.
Sakura

About 1,000 cherry trees fully bloom in the park every spring.
Admission
Admission

Adult

(Age 12 or over)

1,350JPY

→

1,000JPY

Child

(Age 2 or over)

700JPY

→

500JPY
Admission + Pool set ticket

(summer only)

Adult

(Age 12 or over)

2,100JPY

→

1,500JPY

Child

(Age 2 or over)

1,200JPY

→

1,000JPY
SET TICKET for enjoying MISAKI KOEN Amusement Park

Sale at service center only!

1Dolphin show

(*1)

+ WAKUWAKU train land

(*1)


+ Petting zoo

(*2)

(*3)

+ Animals feed fee

1,300JPY

→

1,000JPY

2Dolphin show

(*1)

+ WAKUWAKU train land

(*1)

900JPY

→

750JPY

3WAKUWAKU train land

(*1)

+ Petting zoo

(*2)

(*3)


+ Animals feed fee

800JPY

→

600JPY

4Dolphin show

(*1)

+ Petting zoo

(*2)

(*3)

+ Animals feed fee

900JPY

→

650JPY
(*1) Age3 or over
(*2) Age2 or over
(*3) 9:30 ~ 16:40
Terms and Conditions
The discounted admission is only available to the passport holders.
All attractions require a separate fee.
Re-issue will be refused if lost.
The contents may be subject to change without prior notice.
Valid for the day of issue only.
Information
Operating Hours

9:30~17:00 * Operating hours are shortened during winter. (opening hours 9:30~16:00)
Address

3990 Tannowa,Sennangun Misakicho,Osaka
Access
Park Closing
Coin Lockers
Size (W ✕ D ✕ H)
Fee
Regular size
40 boxes
359mm ✕
430mm ✕
297mm
¥300(300 yen + 100 yen
but 100 yen will come back after use)
Big size
24 boxes
359mm ✕
490mm ✕
782mm
¥400(400 yen + 100 yen
but 100 yen will come back after use)
King size
5 boxes [1]
420mm ✕
605mm ✕
530mm
¥400(400 yen + 100 yen
but 100 yen will come back after use)
King size
5 boxes [2]
420mm ✕
605mm ✕
1066.5mm
¥500(500 yen + 100 yen
but 100 yen will come back after use)
About fare for group tourists, please contact the following E-mail address to enquire. tourism@nankai.co.jp