Motsunabe

Special feature Motsunabe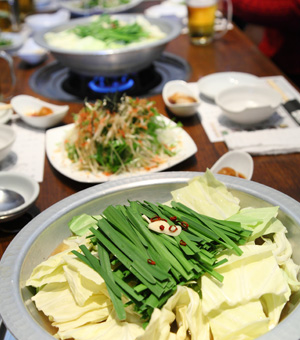 Motsunabe is a type of nabemono in Japanese cuisine, which is made from beef or pork tripe or other offal.
It is a popular stew made with guts portions of various types of meat, prepared in a conventional kitchen cooking pot or a special Japanese nabe pot (nabe).
When it is cooked, it is filled with soup, prepared beef or pork offal and boiled for a while; cabbage and garlic chives are added.
The base soup is usually soy sauce with garlic and chili pepper, or miso.
Champon noodles are often put into the pot and boiled to complete the dish.
The offal used in motsunabe is mostly beef intestines, but various kinds of offal can be used.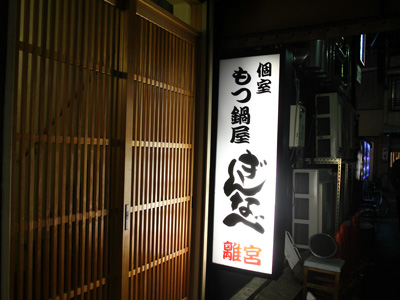 All seats private room, for 2 to 20 people room is about 20 rooms. Most of the room is "Hori-kotatsu" type.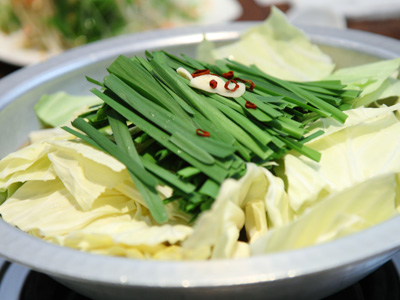 [Ganso] Ginnabe's specially Motsunabe.
Commitment to natural soup, because it uses the fresh cow hormone, collagen plenty & low-calorie.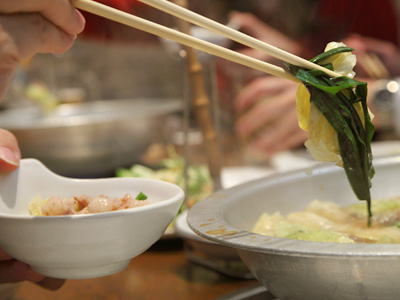 And sweetness of lipid, chewy texture there is proof of freshness.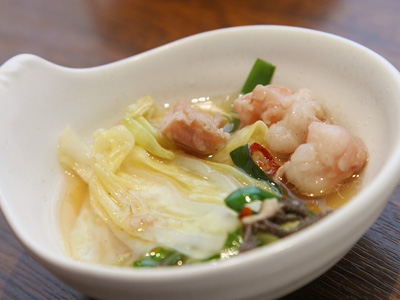 Secret of soup in the soy sauce base, mouthfeel lightly, aftertaste is addicting as chunky taste.
Motsunabe want to [new] regional cuisine of Osaka.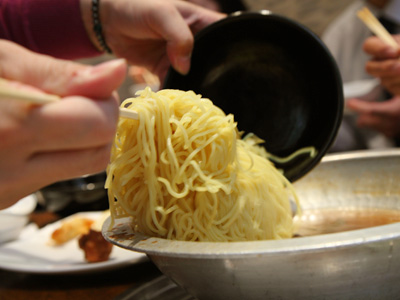 Finish of Motsunabe, ramen or zosui.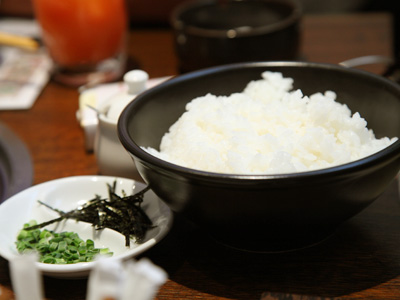 Very delicious!
Boasting of raw liver thickness like dice. Chijimi using beef tendon of homemade. etc..Also a la carte dish enhancement.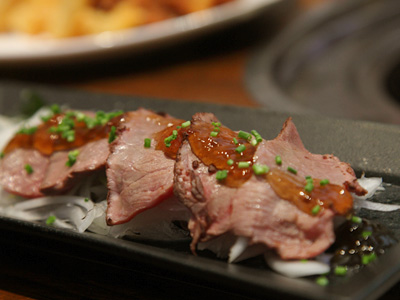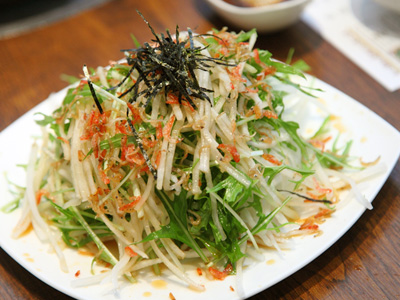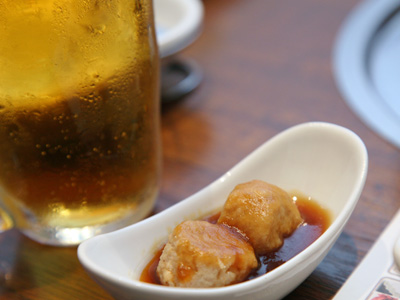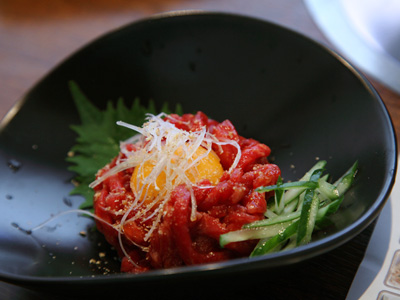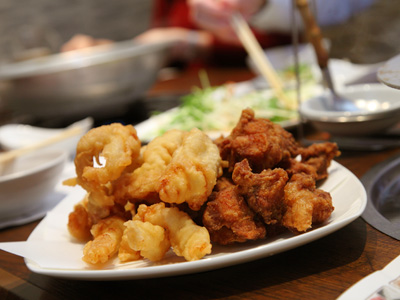 Ginnabe Rikyu
Hanaya Center 2F, 11-3 Namba sennichimae, Chuo-ku, Osaka-shi