KANKU-WEBTOKU TICKET
●One-way train ticket / Kansai Airport Station~Namba Station
●Limited Express Rapi:t ticket / Kansai Airport Station~Namba Station(You can choose Regular Seat or Super Seat.)
Normal price / normal fare ¥930+Limited Express Rapi:t ticket ¥520=¥1,450(21% OFF)
Limited Express Rapi:t(Regular Seat) / Adult : ¥1,140 (Child : ¥580)
Limited Express Rapi:t(Super Seat) / Adult : ¥1,360 (Child : ¥780)
From April 1, 2020 to March 31, 2021
How to buy and use the ticket
1.Click the button below to purchase.
2.After fulfill the applicant information,please pay with your credit card.
3.Confirmation e-mail will be sent to your e-mail address after you finish the reservation on the website.
4.Click the URL in the confirmation e-mail, and please print out your voucher.
5.Exchange your voucher at designated counters.
Nankai Kansai Airport Station Ticket Office
Exchange is available for the day issued on the voucher limited.
●NON-REFUNDABLE
●No stopover permitted.
●In the unavailable areas, you need to pay additionally.
Buy tickets
online
1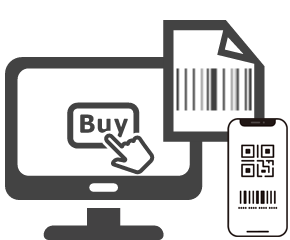 After your purchase, a confirmation E-mail will be sent to your E-mail address. Please print out the voucher from the link in E-mail.
Go to Nankai Ticket Office at Kansai Airport Station.
2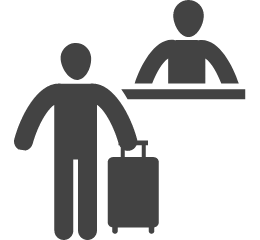 Please show your voucher to the staff to exchange your ticket.
Use the exchanged ticket to take the train,
3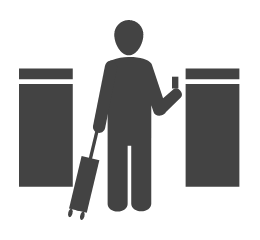 Please tell staff that which ticket you want to buy.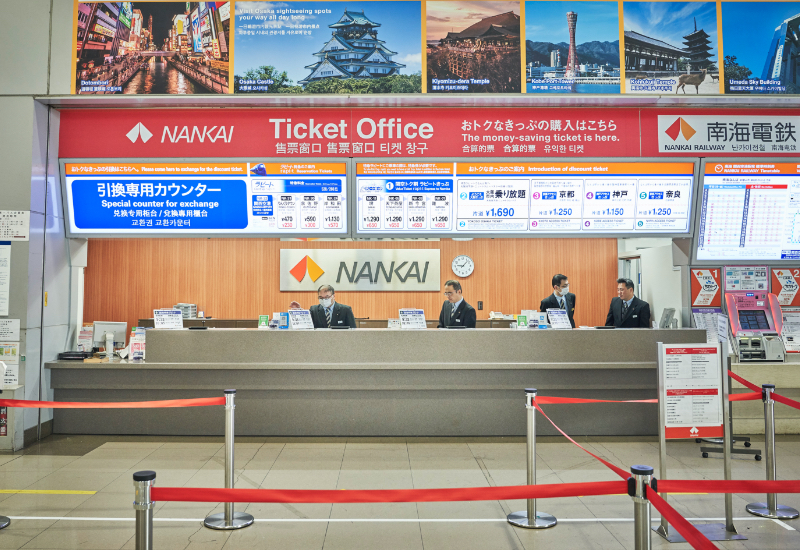 Nankai Ticket Office Kansai Airport Station