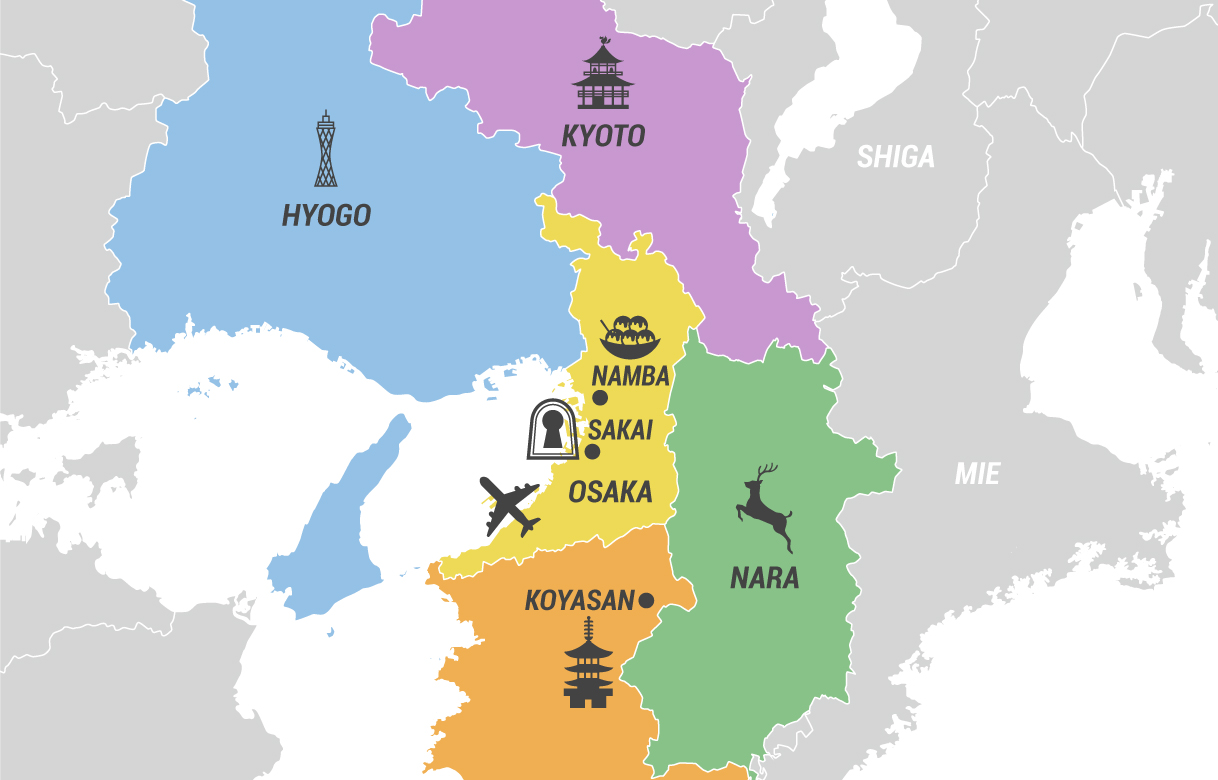 OSAKA
This is the main spot to the rest of Kansai from points all around the globe. You can enjoy a variety of entertainment facilities such as USJ and the Osaka Aquarium Kaiyukan, as well as the city's famous food culture, from traditional cuisine to lowbrow gourmet.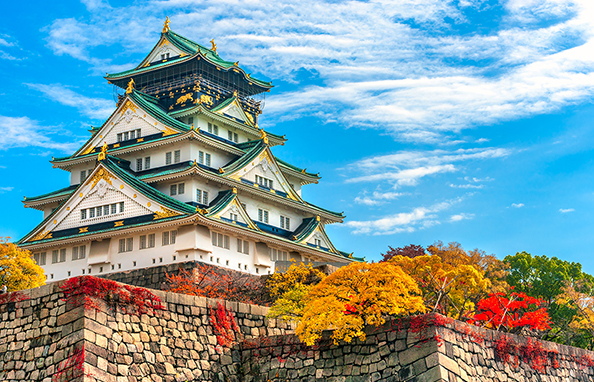 KYOTO
Kyoto boasts a huge variety of temples and shrines, including Kiyomizu Temple and the Fushimi Inari Taisha, historical sites, and townscapes dripping with character. Many of Japan's traditional cultural and artistic assets were born in Kyoto, including Kabuki, No, and the tea ceremony.
Namba to Kyoto, about 60 minutes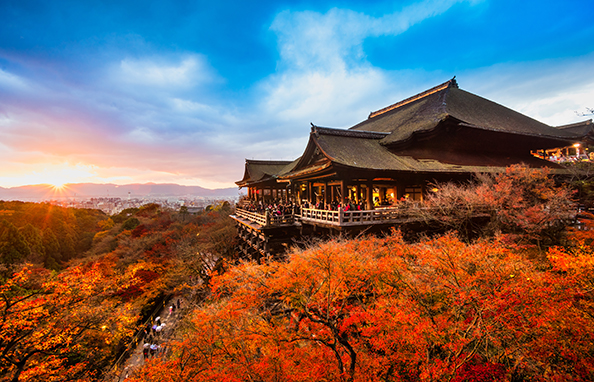 NARA
The ancient capital Nara. The deer, designated as a national natural treasure, greet the tourists at Nara Park. You can enjoy your trip around Nara by visiting the Buddhist images at Todaiji or Horyuji, or by dropping into the cafes and gift shops that have been opened in old traditional homes.
Namba to Nara, about 40 minutes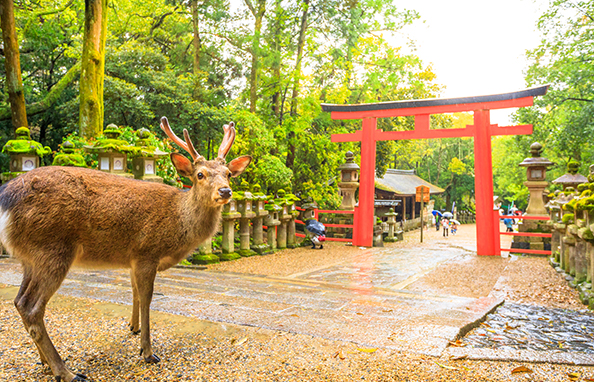 KOBE
Kobe; the fashionable port town. The night views of Kobe from Mt. Rokko and Mt. Maya are included in the list of top 3 night views in Japan. Kobe beef and Western style desserts are what come to mind when thinking about food in Kobe. Make sure you try the sake from the famed sake production area of Nadagogo.
Namba to Kobe, about 45 minutes