Wakayama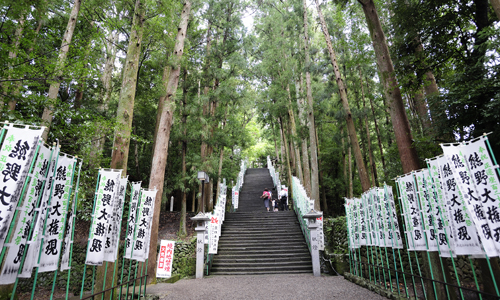 Located at the Japan's biggest peninsula, it is soil which is left a lot of world heritage.
In addition to the beautifully historical mountains such as sacred mountain KOYASAN or Kumanokodo,
There are amusement spots such as Marina City in the seashore, too.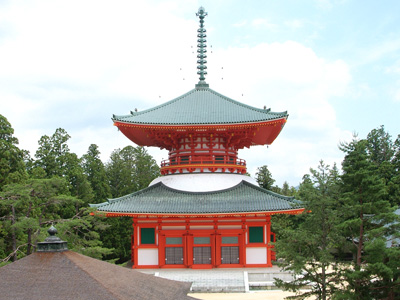 KOYASAN
It is generic name of the mountains about approximately 1,000m above sea level in Koya-cho, Ito-gun, Wakayama. It is along with KOYASAN Shingonshu, Hieizan which there was Kobo Daishi Kukai (819 years) as place of ascetic practices from the time for Konin ten years of the Heian era in sacred place in Japanese Buddhism. We form religious city around basic dojo studio called "Danjogaran" now.
Koyasan Choishimichi and six buildings of Yamauchi were registered with world's cultural heritage of the UNESCO as "Sacred Sites and Pilgrimage Routes in the Kii Mountain Range" with Kumano, Yoshino, Omine (2004) on July 7 in 2004.
ROUTE GUIDE FROM NANKAI NAMBA
START!
Nankai Koya Line
Express
about 54 minutes
Hashimoto
Nankai Koya Line
about 38 minutes
Gokurakubashi
Nankai KOYASAN
Cable
about 5 minutes
GOAL!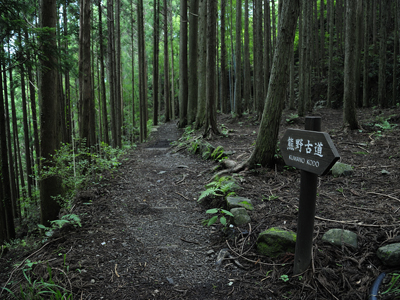 Kumanokodo
Kumanokodo is generic name of old highway binding ground of Kumano equal to the southern part of Kii peninsula and Ise and Osaka, Wakayama, Koya and Yoshino together.
Paths of small side that leaves from large paths of side (Ohechi), KOYASAN leaving for Nachi, Shingu along the shoreline from middle side way (Nakahechi), Tanabe toward Hongu, Kumano for Hongu, Kumano (Kohechi) are registered with a world heritage as "Kumano Pilgrimage Routes" by Tanabe.
"Kumano Hongu Taisha," "Kumano Hayatama Taisha" calls three companies of "Kumano Nachi Taisha" "Kumano Sanzan". Kumano Sanzan is located in the southeastern part of Wakayama at the intervals of distance of 20-40km each, and it is grown among "Kumanokodo (Kumano Pilgrimage Routes) each other by side way".
ROUTE GUIDE FROM NANKAI NAMBA
START!
1minutes walk
Subway
Namba
Midosuji Line
about seven minutes
Tennoji
JR limited express Kuroshio Current
about 1 hour 50 minutes
Kiitanabe
Ryujin Bus
about two hours
Hongu Taishamae
1minutes walk
GOAL!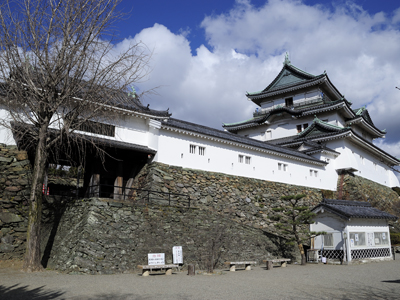 Wakayama Castle
We let Hideyoshi Toyotomi gave Hidenaga of younger brother an order for Wakayama Castle in 1585 and construct a castle. Yoshinaga Asano entered a fortress in 1600, and Yorinobu Tokugawa entered a fortress in 1619 and became castle of the Kishu Tokugawas afterwards.
A lot of stones made specially in Kishu are used for stone wall of Wakayama Castle and let you realize that you came to Wakayama. We can overlook Wakayama city from the castle tower, and a lot of articles of the Tokugawas connection are displayed inside.
We are chosen by one of "100 selections of Japanese fine castles".
ROUTE GUIDE FROM NANKAI NAMBA
START!
Nankai main line
Limited express
about 58 minutes
Wakayama City
Wakayama Bus
about 10 minutes
Koenmae
1minutes walk
GOAL!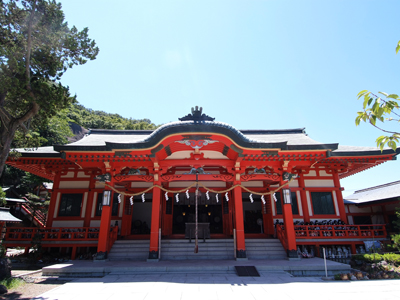 Kada Awashima Jinja Shrine
Shinto shrine which is proud of the outstanding history in Wakayama in Kabuto, Wakayama-shi. French dolls form a line in front shrine painted in red from Japanese doll for celebrity closely as Shinto shrine of memorial service for dolls and bring on fantastic atmosphere.
shohikomeimei (Sukunahikonomikoto) worshiped in Awashima Jinja Shrine is God of medicine. We are told that disease recovery and easy delivery, kosazuke of woman in particular have benefit.
ROUTE GUIDE FROM NANKAI NAMBA
START!
Nankai main line
Limited express
about 58 minutes
Wakayama City
Nankai Kada Line
about 25 minutes
Kada
20minutes walk
GOAL!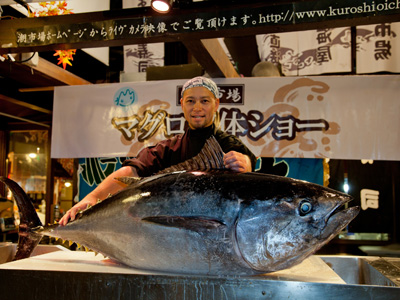 Wakayama Marina City
Around theme park "Porto Europe featuring attraction to be able to enjoy from beautiful European cityscape and adult who reproduced port town of the Mediterranean Sea in the Middle Ages to child," fresh fishery products gather from various parts of Japan, and location where yacht harbor and the sea open nature spa facility "Kishu Kuroshio Onsen" of fisshamanzuwafu "Kuroshio Market" holding dismantling show of tuna three times every day and superb view with an ocean view in front is resort island where various facilities including resort hotel "royal pines Hotel" full of attractive exoticism gathered.
ROUTE GUIDE FROM NANKAI NAMBA
START!
Nankai main line
Limited express
about 58 minutes
Wakayama City
Wakayama Bus
about 30 minutes
Wakayama
Marina
City
1minutes walk
GOAL!