SAKAI BIG TOUR!

SAKAI BIG TOUR!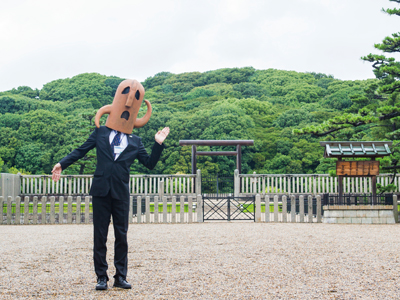 HANIWA section manager
In spite of being 1600 years old estimated, he is still section manager. He sends the charms of SAKAI City to the world.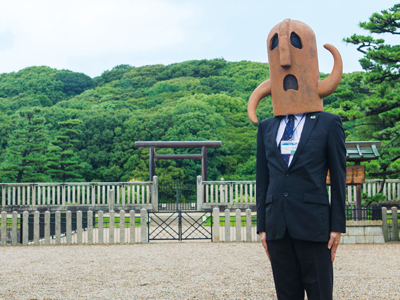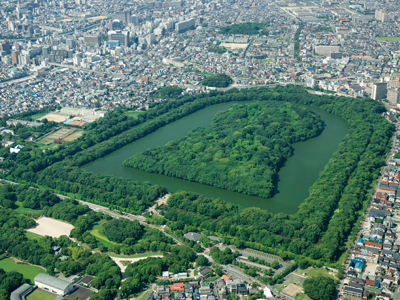 Nintoku-ryo Tumulus
'The world-class magnificent structure that Sakai is proud of'
It is known as one of the three greatest tumuli in the world with pyramid of the King Khufu, Mausoleum of the First Qin Emperor, which is the largest keyhole-shaped tumulus in Japan, with a total length of about 486 meters.
Address

Daisen-cho, Sakai-ku, Sakai City
Access

Sakai Sta.,NANKAI Line or Sakaihigashi Sta.,Kouya Line.Take a NANKAI Bus to 'Sakai City Museum mae'Sta.

The whole Tumulus course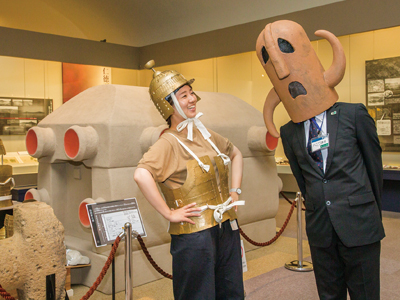 Sakai City Museum
'You can touch the ancient times through the precious documents and a full-scale model'
The museum is in the DaisenPark, which is located nearly in the center of The Mozu Tumulus Group. It displays the documents of history, art, archeology and national customs all about Sakai. The permanent exhibition introduces the history and culture of Sakai from ancient to modern periods, which focus on 'Nintoku-ryo and freedom city'.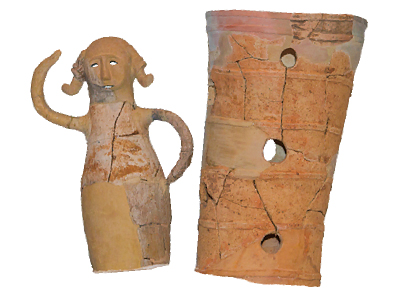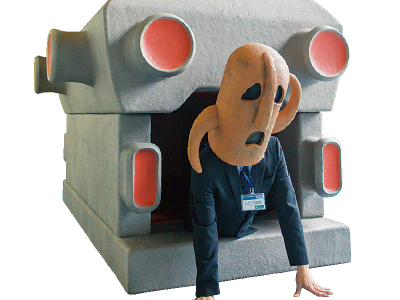 It is also popular in those exhibitions that provide experience, such as try ancient armor (replica) on.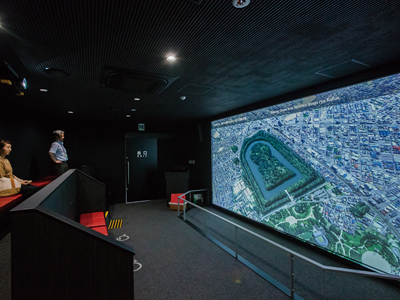 The Mozu Tumulus Theatre
A 12minutes movie used full CG is played on the large screen.You can feel a sensation of figure of Nintoku-ryo Tumulus and the grandeur of the Mozu Tumulus Group.
'The real thing will go out as a big stone.'
You can enter in the stone coffin of Nintoku-ryo Tumulus in the experience corner, which is in the basement of the sakai city museum.
Address

2 Mozusekiun-cho, Sakai-ku, Sakai city
Access

Sakai Sta.,NANKAI Line or Sakaihigashi Sta.,Kouya Line.Take a NANKAI Bus to 'Sakai City Museum mae'Sta.,then walk for 3min.
Hours

9:30 A.M - 5:15 P.M (Door closes at 4:30 P.M)
Closed

Holidays
Admission

General Adults ¥200, High school and university students ¥100, Elementary and junior high school students ¥50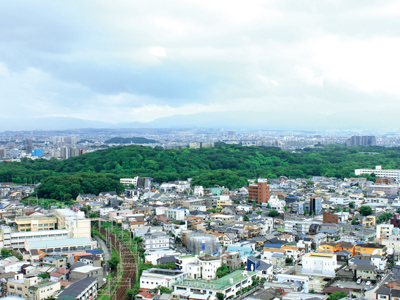 21st story observation lobby of The Sakai City Hall
'A panoramic view of Sakai city from 80 meters above the ground'
It is a galleried lobby that provides a 360degree panoramic view of the city for free. You can look around the Nintoku-ryo Tumulus, the Mozu Tumulus group, Kitahatagochonishi which left the traditional town houses, and so on. There is a café which provides the menu only in Sakai contained a tumulus motif on that floor.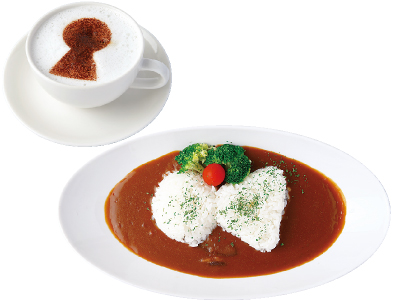 Address

3-1 Minamikawara-cho,Sakai-ku,Sakai city
Access

Nankai Line Sakaihigashi Sta.
Hours

9:00 A.M - 9:00 P.M

Sakai Rishonomori course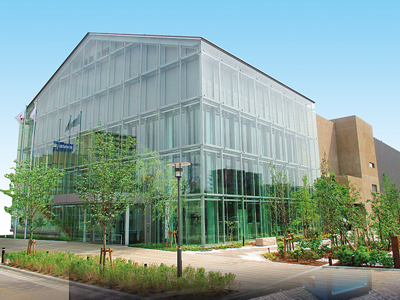 Sakai Rishonomori
'To know the charms of Sakai through the two great people born in Sakai'
It is a culture tourist facility focus on Sen-no-Rikyu who mastered the tea ceremony and Yosano Akiko who opened up Japanese modern literature. There is 'Sen-no-Rikyu Tea House' and 'The Akiko Yosano Memorial' in the facility which introduces the history, culture and tourism information of Sakai, as well as each life and image.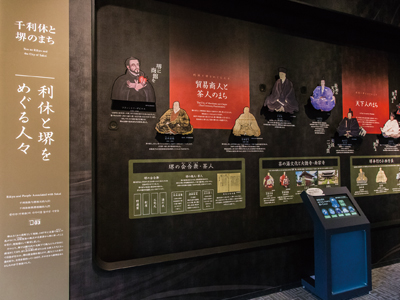 Senno Rikyu Tea House
Introduce the Rikyu's life with history of tea ceremony and WABI tea, by a tea house (reproduction) comparison between his youth and later years.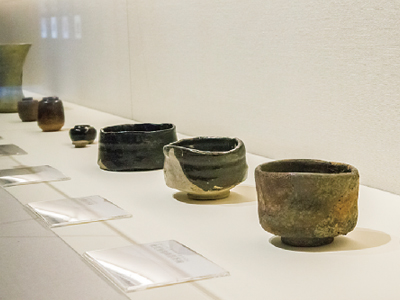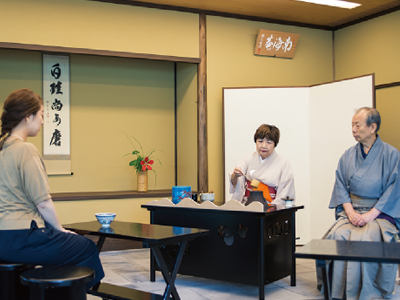 Ryurei tea house
A tea experience facility face the Rikyu Senno mansion, San-Senke schools (three Senke schools) which is Omote Senke,Ura Senke and Mushanokoji Senke school, will show the skill in front of you. You can taste the matcha with Sakai's Japanese sweet.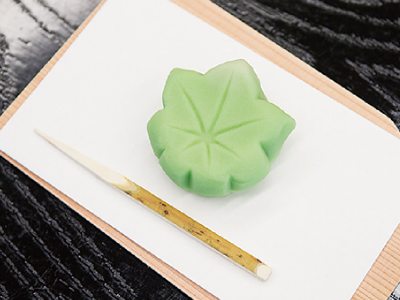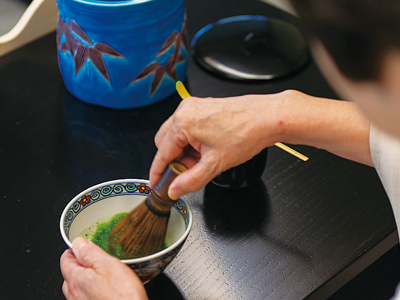 Admission

Adult¥500, High school student¥400, Junior high school student or younger ¥300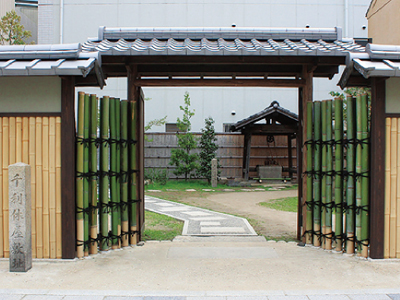 Senno Rikyu ruins
Senno Rikyu born in Imaichicho,Sakai lived in this house. The ruins are next to Sakai Rishonomori. A camellia well of Rikyu Yukari is left. The materials of board covering the well used the old materials of the Daitoku-ji Temple main gate.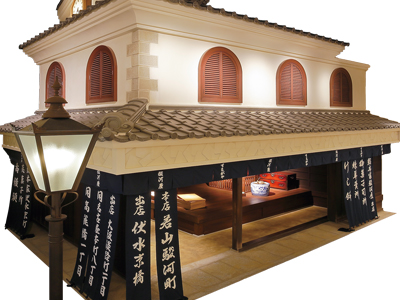 Akiko Yosano Memoria Hall
Display of Kimono, dressing table and so on. Reproduction of Suruga House, the birth place in full-scale. You also can't miss the movie corner and the binding which is famous as an artwork.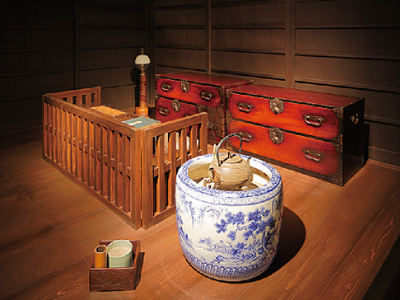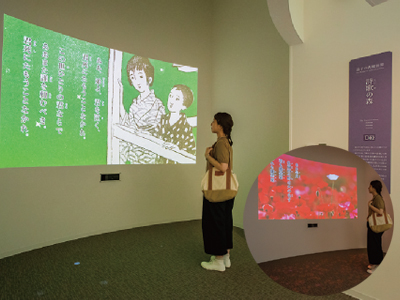 Address

2-1-1 Shukuinchonishi, Sakai-ku, Sakai city
Access

Take a NANKAI Bus at NANKAI Sakai Sta. or Sakaihigashi Sta.or Hankai LINE,get off at Shunin Sta.
Hours

9:00AM - 6:00PM
Regular Holidays

the third Tursday(the next day if it is a holiday) / The year-end and New Year holidays
Admission

Ryurei tea house&Akiko Yosano Memoria Hall)General Adults ¥300、Junior high school student¥200、Elementary school student¥50

Ozaki Station / Tottorinosho Station
Ozaki Station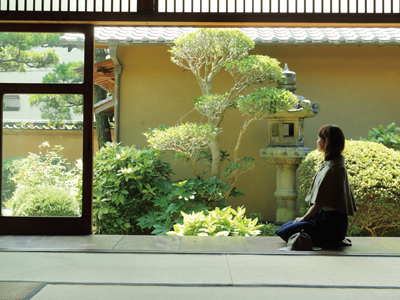 Naniwa Shuzo Brewery
Established in the Edo period, it is an old well-known brewery with 300years history. You can visit the process of sake brewing by reservation required visit as well as the cellar which is a Registration tangible cultural property and historic building as the principal residence. It sells not only Naniwamasamune but also rice cracker of the liquor rice, koji(malted rice), ginger of narazuke in the direct-sales shop.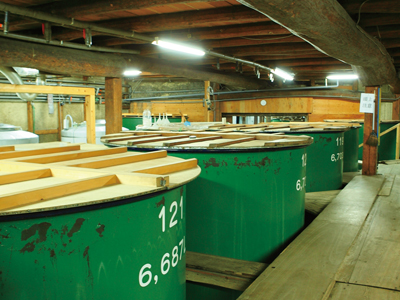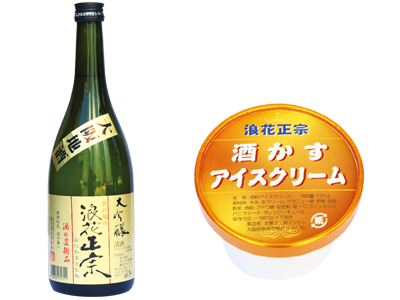 Address

3-13-6 Ozaki-cho, Hannan city
Access

Get off at the Ozaki Station and walk for 5 minutes
Hours

10:00 A.M - 5:00 P.M when it is Saturday, Sunday or holidays - 4:00 P.M
Regular Holidays

No fixed
* It is required to make a reservation for visiting sake brewing or main house if the visitors over 10.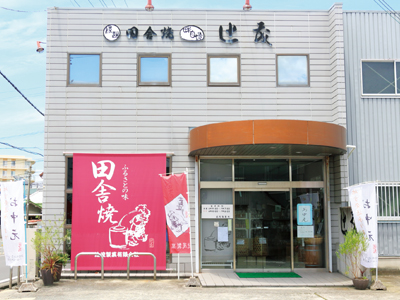 Tsujimo Confectionery
Produce and Sell the okaki which is particular with traditional method that takes a long time to steam the glutinous rice and dry in production. There is rich assortment of production, from classic Inakayaki to Spicy oil rice cracker. The Osaka series which used Octopus from Senshu, chirimenjako(dried young sardines) and seaweed is also very popular.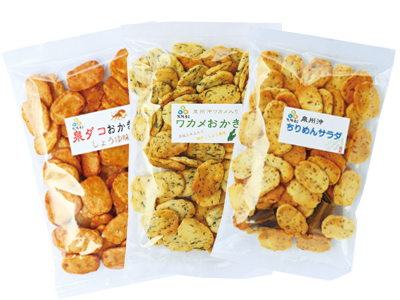 Tottorinosho Station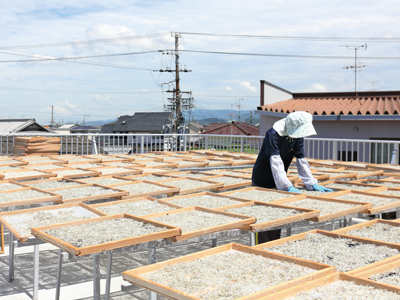 Yokota Fishery
Produce and direct sale the boiled young sardines, chirimenjako(dried young sardines) dried by the sunlight, kugini etc. which are produced by fresh young sardines and sand lance from Osaka bay.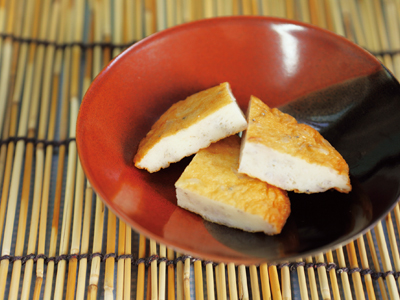 Address

244-1 Shinmachi, Hannan city
Access

Get off at the Tottorinosho Station and walk for 8minutes
Hours

9:00 A.M - 5:00 P.M when it is Sunday / holidays - midday
Regular Holidays

Wednesday