Route Map
About the station numbering
Nankai Electric Railway uses the station numbering system.
By assigning alphanumeric characters to each station, stations and routes can be indicated with simplified symbols so that even the customers who can't read Japanese can identify their destined stations without making mistakes.
Alphanumeric characters are listed on the signboards for station names, route maps placed above the ticket machines, route maps placed inside the train, and the like. If you don't know the name of the station you want to go in Japanese, please tell the assigned alphanumeric character to the station staff so that he/she can guide you.
Please use the station numbering system for your convenience.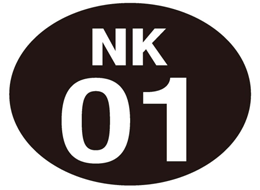 Example: Numbering of Namba Station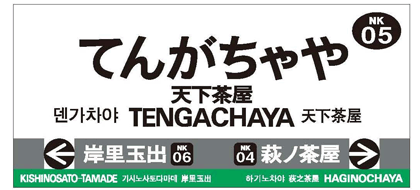 Please check this number.
The station board of Tengachaya Station with the assigned numbering displayed