Discount Tickets
Kobe Access Ticket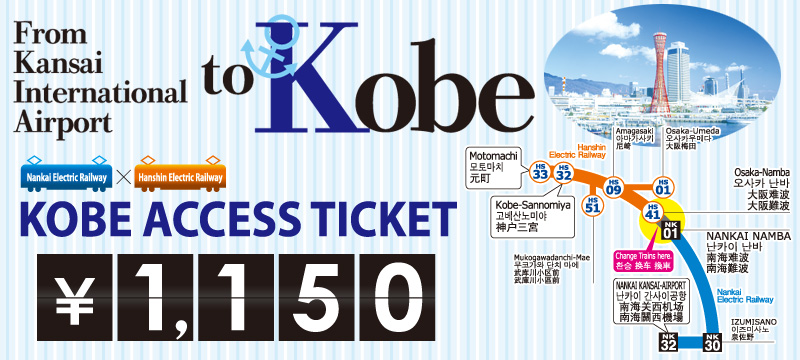 It is the ticket deals convenient to move in Kobe → Kansai Airport.
Ticket includes
Area of coverage

Nankai Electric Railway

Kansai-Airport Station >> Namba Station

Hanshin Electric Railway

Osaka-Namba Station >> a station on the Hanshin Line (Excepting Kobe-Kosoku Line)

* This ticket cannot be used for the opposite directions.

The details of ticket (PDF)
Selling period
From April 1, 2016 to March 31, 2017
Validity period
Preferred one (1) day from the day of purchase to the end of the next month.
Price
Selling Place
Nankai Kansai-Airport Station Ticket Office
Reminder notes

NON-REFUNDABLE
No stopover permitted.
In unavailable sections with this ticket, please pay cash on board the train for tickets.